August 2010 Newsletter
Dear Global Citizen and Friend, As summer comes to an end 4 Oneworld is excited for the September fund-raiser! Check out the latest news and don't forget to forward this to everyone you know!

Get FUNKY with Funktion at the 4 Oneworld fund-raiser

4 Oneworlders with big hearts

Thank you, 4 Oneworld interns

Give love to 4 Oneworld through Yoga Aid

Get FUNKY with Funktion and 4 Oneworld on September 30th!
Tickets are now on sale for the 4 Oneworld Live Music Fund-raiser. The local band Funktion, and Asiago's Bakery and Deli are generously donating their goods and time to help 4 Oneworld make a difference in Uganda.
The event will be held at the Kalamazoo Institute of Arts on Thursday, September 30th from 5:30-9:00 p.m. Tickets are $20 with proceeds supporting the 4 Oneworld Kibooba Primary School Project. Please join us for an evening of fantastic music, delicious food, and unique artwork to help disadvantaged children in Africa.
4 Oneworld has collected pieces from local artisans for the silent auction. A gorgeous didgeridoo was created by Michael Pope and painted by Chris Bley. To view their creative process visit
http://picasaweb.google.com/earthspacemusiclove/ChrysalisDidgeridoosCONFUSORCollaboration#5507279794936055026
Your support is essential for the success of 4 Oneworld!
Some of you may not be able to attend, but please help with your donation of $20 or more to 4 Oneworld.
Purchase your ticket or donate today at www.4oneworld.org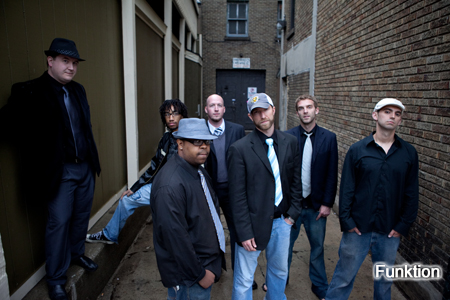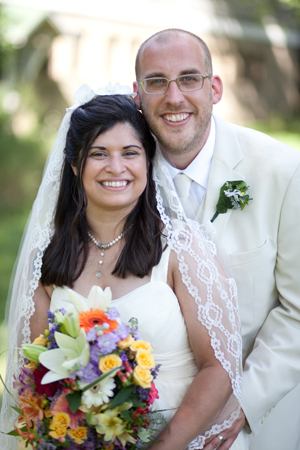 4 Oneworlders, Liz and Jacob get Married
4 Oneworld Board Secretary, Liz Semaan and 4 Oneworld volunteer, Jacob Asperger were married on August 14th.

Even on their special day, Liz and Jacob thought about
4 Oneworld and the children of Uganda. Rather than a typical party favor for their guests they asked her parents to make a contribution to 4 Oneworld. Beautiful photos of Liz and Jacob with the children of Kibooba decorated the tables at the wedding reception with this message: "A donation has been made in the name of our wedding guests to 4 Oneworld." The reverse side of the photo included information about 4 Oneworld. Thank you, Rick and Marty Semaan for your generous donation of $1000 in honor of Liz and Jacob's marriage.

Give the gift of education to disadvantaged children in honor of a friend or family member for a birthday, wedding or other special event. Contact tara@4oneworld.org to give the gift of education.




Thank you, 4 Oneworld Interns by Tara McKinney
It is with sincere gratitude that I would like to recognize the efforts of the 4 Oneworld summer interns, Alisha Henry and Emily Rooney.

Western Michigan University senior, Alisha Henry has dedicated her recent semester to helping 4 Oneworld. She is responsible for helping coordinate the silent auction, promoting the fund-raiser, and accomplishing an endless list of other essential duties. Her enthusiasm and efforts have not only allowed me to maintain my sanity during this busy season, but have been greatly appreciated.

University of Michigan student, Emily Rooney has contributed her time and skills to creating an outstanding corporate marketing package for 4 Oneworld. Her graphic design and writing skills have been invaluable in helping me create professional marketing material.

Thank you, Alisha and Emily for giving your time and love to 4 Oneworld and for inspiring me. Your help is going to improve the quality of life for many children in Kibooba, and for that I am forever grateful to you both.

Give Love to 4 Oneworld through Yoga Aid
The international non-profit organization, Yoga Aid has kindly provided support to
4 Oneworld since 2007. Yoga Aid is dedicated to raising funds for disadvantaged communities through yoga. The Yoga Aid Challenge is a two-hour intensive yoga practice of completing 108 sun salutations to raise money for designated non-profit organizations. A sun salutation is a series of yoga postures preformed in a single graceful sequence.

On September 19th people in various cities throughout the United States will unite for the Yoga Aid Challenge. Through the practice of yoga and giving, 4 Oneworld will support their Kibooba Primary School Project.
To participate, you can sign up at www.yogaaid.com/usa. To sponsor a Kalamazoo citizen for the Yoga Aid Chicago, visit www.yogaaid.com/karaaubin or www.yogaaid.com/melissamontague.
.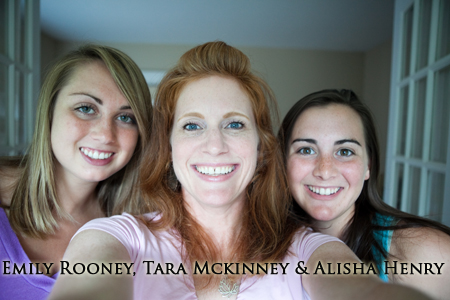 "Never doubt that a small group of thoughtful committed citizens can change the world.

Indeed, it's the only thing that ever has."