January 2010 Newsletter
Dear Global Citizen and Friend, Happy New Year! All of us at 4 Oneworld are excited for 2010 and the progress we hope to achieve in Kibooba. Check out the latest news to learn about all of the wonderful things happening in Kibooba. Don't forget to please help 4 Oneworld spread the word and forward this email to everyone!

Kibooba updates
Seeking Volunteers

4 Oneworld in Uganda

Thank you, Friends and Funktion

Kibooba Progress
In early January 4 Oneworld provided aid for the Kibooba Primary School to fence the school grounds. Kibooba Primary School Director, Joel Ibanda worked tirelessly to install the fence. Now that the fence is in place the school
is close to being up to code. The government inspector required the fence for security and an upgrade to the pit latrines in order for school to remain open. 4 Oneworld recently sent funds for the pit latrines and the plan is to
have them completed by the first week of February.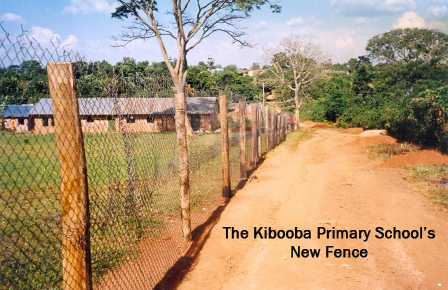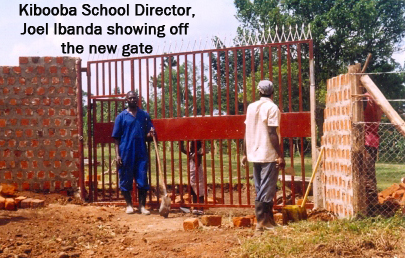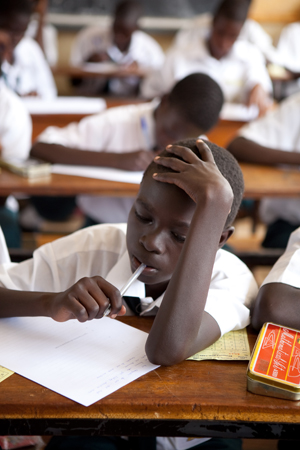 Seeking Volunteers
4 Oneworld Board Member, Shannon McMorrow was recently nominated as the 4 Oneworld Education Committee Chairperson. The committee includes 4 Oneworld Secretary, Liz Semaan and Treasurer, Niki Millard. The goal of the committee is to raise awareness among Southwest Michigan students about the challenges young people face in the developing world and what 4 Oneworld is doing to make a difference.
4 Oneworld is seeking volunteers for spring of 2010 to help with the education committee. If you're interested in learning more contact shannon@4oneworld.org.

4 Oneworld in Uganda
4 Oneworld Executive Director, Tara McKinney, will be spending February and March in Uganda. Her time will be divided between the community and Kibooba and the St. Kizito Secondary School in Kampala. The goal of the visit is to research income generating projects to help sustain the Kibooba Primary School teachers' salaries.
The citizens of Kibooba will be providing a variety of ideas for projects. With the help of 4 Oneworld, they will consult professionals and research options to decide on the best course of action.
In mid-March she will be joined by a team of 4 Oneworld volunteers who will be sharing their gifts and time with the students of Kibooba Primary School and the St. Kizito Secondary School.

Thank you, Friends
4 Oneworld is giving thanks to our local friends for generous donations that will make a difference to its projects in Uganda.
Laptop donated by Robyn Richardson.
Laptop donated by Christa Grimes.
Digital camera and 2 cell phones donated by Michele Batchik.
Digital camera donated by Frea Wolfe.
All items will be distributed to our Uganda 4 Oneworld partners to assist them in documenting project status and upgrading outdated equipment.
Thank you Robyn, Christa, Michele, Frea and Mandy May Howard for your kindness!
Thank you, Funktion! A local band with a global heart donated $50 in CD sales to the Kibooba Primary School Project!


Corporate Giving
Thank you, Arlene Campbell for making your donation twice as nice with a match from the GE Corporation! Thank you, GE for your contribution.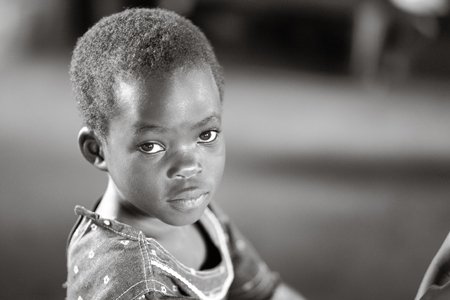 "Never doubt that a small group of thoughtful committed
citizens can change the world.
Indeed, it's the only thing that ever has." Margaret Mead
Educate. Inspire. Empower.