May 2010 Newsletter
Dear Global Citizen and Friend, May is the time of new beginnings in Michigan as the season of spring is in full force. It's the rainy season in Uganda and as the seasons change, so does the 4 Oneworld news.

Welcome the 4 Oneworld intern, Alisha Henry
Poultry Project Update
Happy Birthday, Lesley Medforth
Thank you, Funktion
Uganda photos now on www.pictage.com/822907
Meet Alisha Henry, 4 Oneworld Intern
Alisha Henry is a senior at Western Michigan University and is volunteering her time this summer to 4 Oneworld. She is studying Communications and Non-profit management and plans to graduate in 2011. Alisha will be utilizing her skills to assist in fundraiser coordination, marketing and seeking corporate supporters.
4 Oneworld is thrilled to have Alisha as part of the family.
Thank you, Alisha for being 4 Oneworld.
Challenges with the Poultry Project

The poultry project in Kibooba continues to face many challenges.
The chickens are not producing at their optimal level. Poor feed formulas seem to be the main culprit, but a reliable supplier has yet to be found.
Recently the chickens were counted and 40 were missing. Joel Ibanda, the Kibooba contact, was unable to give an explanation to 4 Oneworld Manager, Petra Namakula. Unfortunately theft is a likely possibility. 4 Oneworld is working with Joel to increase security of the chicken house and to find ways to improve egg production.

4 Oneworld will continue to monitor and assess the situation to see if the poultry project is indeed a viable income generating project in Kibooba.
Thank you to poultry expert Dr. Connie Kyarisiima from Makerere University for providing us with her valuable professional knowledge and insight.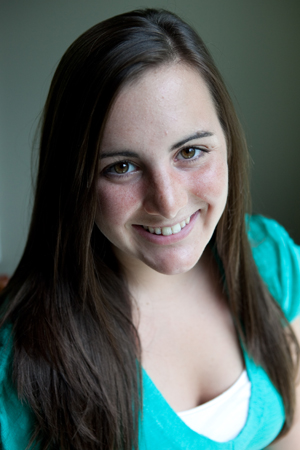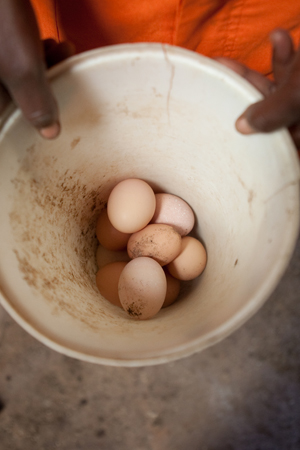 Happy Birthday to Lesley Medforth of St. Albans, England!

A donation to the Kibooba Primary School Project was given to honor Lesley's birthday.

Give the gift of education as a birthday present. Tell your friends and family that, instead of gifts, you would like to make a difference in the lives of deserving children in Africa. Contact tara@4oneworld to donate today!
View photos from the 4 Oneworld Uganda trip at www.pictage.com/822907
Funktion Update
The local band Funktion has done so much for 4 Oneworld! $1 from every CD sale is donated to the 4 Oneworld Kibooba Primary School Project. Recently an additional $75 was contributed. This brings Funktion's total donation to $375!
Funktion is also generously volunteering to provide entertainment at our 2010 fundraiser! Mark your calendar now for Thursday, September 30th @ the Kalamazoo Institute of Arts. Fundraiser tickets will go on sale in June.
Thank you, Funktion for being 4 Oneworld!
www.funktionmusic.com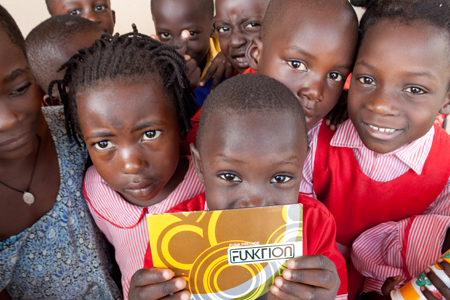 "Never doubt that a small group of thoughtful committed citizens can change the world.

Indeed, it's the only thing that ever has."