November 2009 Newsletter
Dear Global Citizen and Friend, Thank you for your loyal support. Please help 4 Oneworld spread the word and forward this email to everyone! Scroll down to learn more details about exciting 4 Oneworld news.

Progress in Kibooba
Uganda Rural Development Training (URDT)
New Board Members

Progress in Kibooba
4 Oneworld has been providing aid to the Kibooba Village Primary School since June of this year. The teachers' salaries were the first priority.
Next, due to the rising food prices in Uganda, the 4 Oneworld board approved assistance for the school lunch program in late October.
Kibooba Step One
• Fund teachers' salaries
• During the 2010 Uganda visit, research a
variety of income generating projects to help fund
the teacher's salaries
• Implement income generating projects
Kibooba Step Two
• Provide school lunches 4 days per week until
November 2010
• Build a fence around school grounds, to provide
security for the school and the garden project
• Send 5 Kibooba citizens to the URDT
Agriculture Program
• Cultivate school garden to feed 150 students
The Board approved Step Two and it is currently in
action as Kibooba prepares for the URDT program in early December.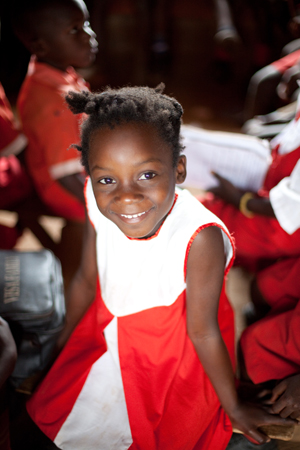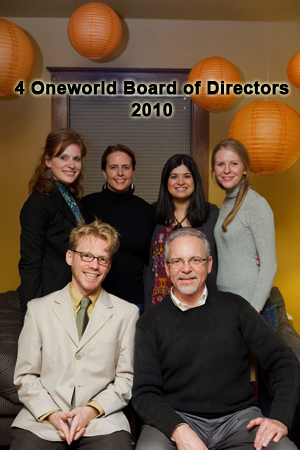 Uganda Rural Development Training (URDT)
The URDT agricultural training program is located in the Kibale district of Western Uganda. Their mission is to "create rural development through human development." URDT trains people who live on less than $1 per day to take a visionary, entrepreneurial approach to developing their own lives, families and communities.

URDT has many educational endeavors and one focus is the Vocational Training Program. They offer a variety of training in building and construction, metal works and mechanics, weaving and crafts, carpentry and joinery, solar electricity, food processing, tailoring, beekeeping and sustainable farming. Students also learn humanities, entrepreneurship and business management.

The Director of the Kibooba Village Primary School Joel Gabula Ibanda will attend the training in December, along with the Head Teacher, Steven Mygoya. Shalima Mugalu, Catherine Luyiga and Joyce Namigadde represent the Kibooba Women's Group and will also attend.

Visit www.urdt.net to learn more about this fantastic organization!






Meet the New 4 Oneworld Board Members
4 Oneworld is honored to welcome Liz Semaan and Nicole Mallard to the 4 Oneworld Board. Both women have a love for Africa and valuable professional experience to contribute to 4 Oneworld's future success.

Liz has been a devoted volunteer since 2006 and has been responsible for the fund-raiser event coordination. She is currently pursing her Masters in Public Administration with a concentration on Non-Profit Leadership and is excited to apply all that she is learning to
4 Oneworld.
Nicole is a first grade teacher at Schoolcraft Elementary School, in Schoolcraft, Michigan. She spent time volunteering at St. Kizito in the summer of 2007. She is pursuing her Masters in Education and is eager to contribute to the 4 Oneworld Education Committee and her role as Treasurer.

4 Oneworld Board of Directors 2010
President: Adam Stubbs
Vice-President: Andrew Bruex
Secretary: Liz Semaan
Treasurer: Nicole Mallard
Education Committee Chair: Shannon McMorrow
Executive Director: Tara McKinney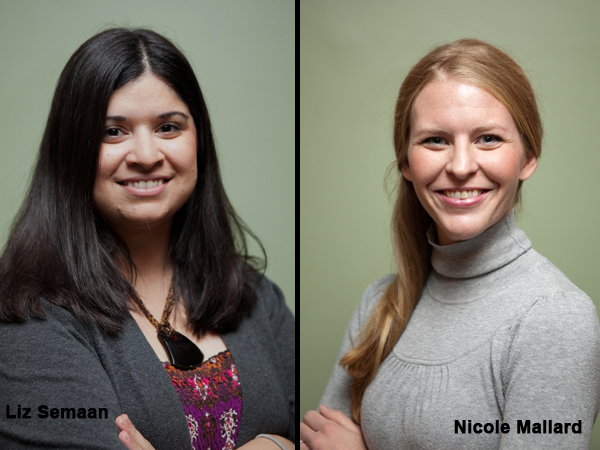 "Never doubt that a small group of thoughtful committed citizens can change the world.
Indeed, it's the only thing that ever has."
Margaret Mead