November 2010 Newsletter
Dear Global Citizen and Friend, November is the month we celebrate Thanksgiving in the United States. It is a time to gather with loved ones and give thanks for our many blessings. All of us at 4 Oneworld are thankful for all of you, our donors.

Progress in Kibooba

Share the Love

Thank you, Funktion

Kibooba Primary School Update
4 Oneworld had a successful fundraiser in September. Some of the funds raised are immediately helping the children of Kibooba. 4 Oneworld sent $2,000 USD to Kibooba for desks and chairs. Now all of the students will have a desk and chair, as opposed to the alternative of sitting on the floor and using a bench as a table. The teachers too will finally each have a table and a chair. For years six teachers have shared one table and one chair. The school's Director, Joel Ibanda will purchase the desks, chairs and tables in December. Stay tuned for photos…
Thank you, 4 Oneworld supporters for making a difference in Kibooba!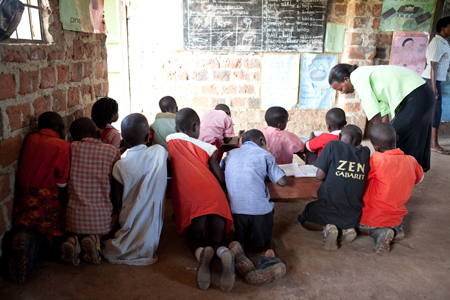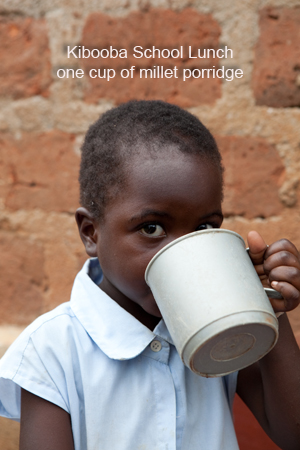 Share the Love
Christmas is right around the corner. Are you searching for the perfect gift? Why not provide education to disadvantaged children in Africa? Now, there's a gift that keeps on giving!
Help support the 4 Oneworld Kibooba Primary School Project. Give in memory or in honor of a loved one.
$35 funds school lunch for 100 children for one week.
$60 funds a teacher's monthly salary.Visit www.4oneworld.org/donate to give this holiday season.


Thank you, Funktion
The local band, Funktion recently donated $150 to the 4 Oneworld Kibooba Project.
4 Oneworld is grateful to the band members for their kindness and generosity. To date, Funktion has donated $671 for sustainable education in Kibooba.
Thank you, Andrew, Jeremy, Terrence, Sean, Nate, Hugh and Neal.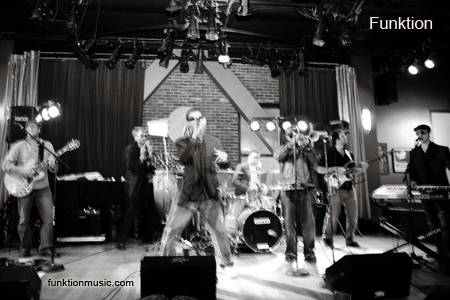 "Never doubt that a small group of thoughtful committed citizens can change the world.

Indeed, it's the only thing that ever has."